We provide comprehensive specialized care for our veterans.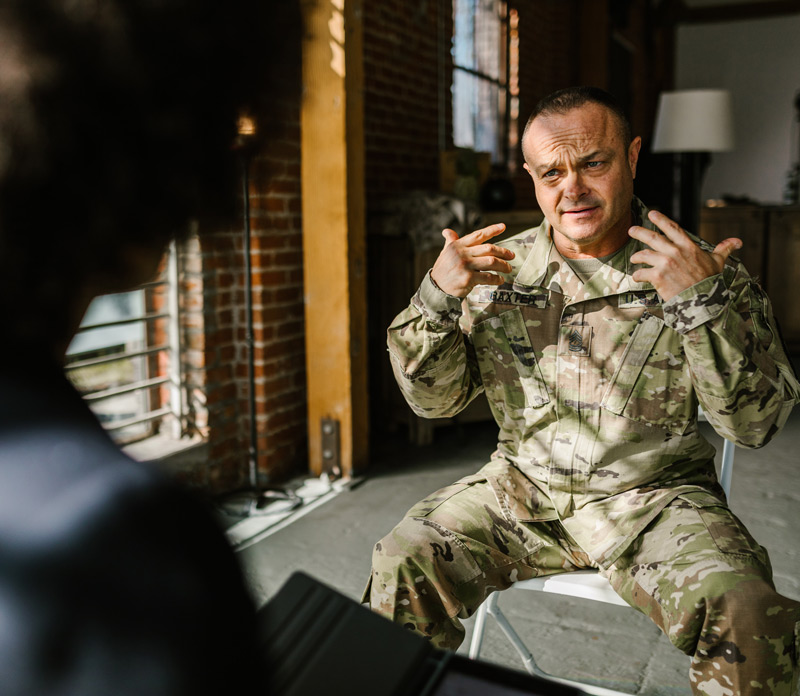 Personalized relief & management for
stress & trauma.
Symbios understands the diverse needs of our clients and offers in-person as well as tele-health appointments for therapy as well as medication management. We have offices in Dallas, Sherman, and Fort Worth and we look forward to helping you navigate your healing journey home. 
Emotional & Physical Guidance From a Medical Professional
Veterans face a distinctive set of challenges when leaving the military and reintegrating back into society. They can also face unique mental health needs based on their military service, experiences, and exposures. These circumstances place the Veteran at risk for developing substance use issues, anxiety, depression, or post traumatic stress disorder. At Symbios we pride ourselves on being uniquely qualified to meet those needs.
Often times Veterans go without treatment for several years. They can feel isolated, forgotten, or too frustrated with symptoms to even know where to begin to get the help they deserve. The team of clinicians at Symbios are trained in military cultural competence, suicidality, military sexual trauma, moral injury, and a variety of evidence-based treatment options for those in their care.
We are a network of veterans helping fellow veterans. We are part of the great listeners of the world and vulnerability is our specialty. We have the privilege to hear their stories, inspire them, create hope, and guide them through this powerful healing journey. We all know the saying 'it takes a village to raise a child.' It takes a village to bring our Veterans home. They need therapists, peers, integrative medicine, a true total immersion of holistic healing in order to live again. We can provide those tools and be the first to implore our fellow veterans to not only live, but instead to be alive. To find value in life, their sense of purpose, and renewed hope. To honor their sacrifice and most importantly to ask them, what's next. Because this is only a chapter in their story, and we can't wait to hear what comes next.

Behavioral Health Solutions for Service-Related Mental Trauma