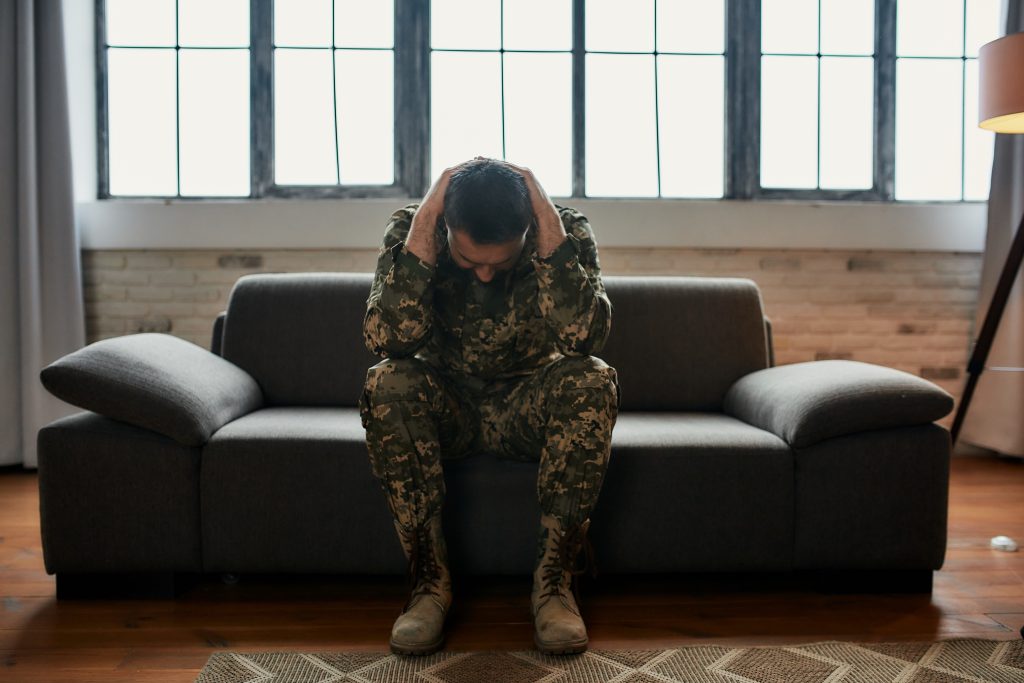 What Is The Community Care Network?
As a veteran-owned medical clinic, Symbios Integrative Health understands the unique healthcare needs of our nation's heroes. We are proud to be a Community Care Network provider for chronic pain in Dallas with the privilege of serving our fellow veterans.
The Federal government created the Community Care Network as a way to give veterans access to healthcare as fast as possible.  The truth is, the VA is overwhelmed with the volume of services required to satisfy the needs of all veterans.  The VA is able to use the Community Care Network to refer patients to community providers for services.  This results in more immediate appointments and a wider array of treatment options.  The Community Care Network allows us to provide care to veterans who may not have access to our services otherwise. We are committed to ensuring that all veterans receive the care they deserve, and we are honored to be able to treat veterans who have been waiting to receive services through the VA.
Currently, Symbios Integrative Healthcare has offices open in Dallas and Sherman, TX. At each location, veteran health is our mission. One of the most significant issues facing veterans with health needs is chronic pain. Pain results in feelings of depression and lack of function. These then lead to more pain. It becomes a vicious cycle. In this situation, a community care network provider may be a great choice for immediate access to care with multiple treatment options.
Treatment For Veterans With Chronic Pain
One of the most prevalent medical issues facing our nation's veterans is chronic pain. Chronic pain therapy requires more than just one approach. While pills can mask pain, they do not lead to recovery from pain. Our hope is that we can provide solutions to chronic pain that lead to recovery, not just pain control.
Chronic pain is one of the most prevalent health conditions among veterans, and it can have a significant impact on their quality of life. Our approach to treating chronic pain is through an integrative and holistic plan. We focus on treating the whole person, not just their symptoms. You could say that we look for the symbiotic relationship of multiple treatment options to get the best results.
The healthcare providers at Symbios work together using both conventional and complementary medical approaches to develop personalized treatment plans tailored to each veteran's specific needs. Our treatment plans may include a combination of medication, physical therapy, counseling, and our signature treatment option – vecttor therapy. 
We also understand that chronic pain can take a toll on a veteran's mental health. That's why we offer counseling and support services to address any emotional or psychological issues our patients face. Our providers have extensive experience working with veterans and understand the unique challenges they face in managing their pain.
Veterans Treating Veterans
As veterans ourselves, we believe that our shared experiences with our patients allow us to develop a deeper understanding and connection with them. We take the time to listen to our patients. Our providers work closely with them to develop a treatment plan to address their specific needs and goals.
In addition to our clinical services, we also offer educational resources and support to our patients and their families. We believe that empowering our patients with knowledge and information can help them take an active role in managing their health and wellbeing.
At Symbios Integrative Health, we are honored to serve our fellow veterans. We are committed to providing our patients with the highest quality of care. Our desire is to serve those who have served.  Becoming a Community Care Network provider for chronic pain in Dallas allows us to deliver our one-of-a-kind therapy to those who deserve it most.